The Minnesota World Elder Abuse Awareness Day.
The Minnesota Elder Justice Center invites you to the 16th Annual Minnesota World Elder Abuse Awareness Day Conference to be held at the Earle Brown Heritage Center in Brooklyn Center, MN, June 15th, 2022. This year we will explore themes of innovation in the field of elder justice.
Registration cost: $125, after May 15: $150
Exhibit booth for promotional non-commerce use: $150 early bird, after April 30: $180
Sponsorships are still available.
Please review our sponsorship opportunities letter for details available here.
We moved the conference to a virtual format the last two years in consideration of pandemic safety and were pleased to welcome over 700 attendees. This year we are thrilled to return to gathering in person for this important event. We feel confident that we can gather safely and will continue to follow protocols for health and wellness for attendees in 2022.
The health and safety protocols for WEAAD will follow CDC Guidelines, and we require all attendees to do this as well.
Currently, Hennepin County Covid-19 community level is Medium. CDC Guidelines for community gatherings at the Medium level are at https://www.cdc.gov/coronavirus/2019-ncov/science/community-levels.html.
They advise:
People may choose to mask at any time. In addition to these guidelines, Minnesota Elder Justice Center asks people with symptoms, a positive test, or exposure to someone with COVID-19 DO NOT attend the conference.
If community level in Hennepin County changes, we'll change the protocols and notify registrants.
We strive to host inclusive, accessible events that enable all individuals, including individuals with disabilities, to engage fully. To be respectful of those with allergies and environmental sensitivities, we ask that you please refrain from wearing strong fragrances. To request an accommodation or for inquiries about accessibility, please contact Renee by email at Renee.Stromme@elderjusticemn.org or calling 651-440-9309.
Want to print and share a flyer? Click here for a two-sided printable document.
---
Day's agenda
8:00am-8:30am

Registration

8:30am-10:00am

Welcome and Keynote:

It's Not All Covid: What You May Have Missed in the Pursuit of Elder Justice – Candace Heisler

10:15am-11:15am

Breakout sessions

The Intersection of Race and Aging: Loudi Rivamonte
Financial Exploitation: When "Consent" is Obtained by Undue Influence: Candace Heisler
Advancing Autonomy: WINGS Update: Anita Raymond, Jamie Majerus
A New Vision for Minnesota's Adult Protective Services: Mary McGurran and Amanda Vickstrom

11:30am-1:00pm

Lunch (Jane Ochrymowycz Award)

1:15pm-2:15pm

Breakout sessions

Elder Housing Advocacy Strategies: MEJC Advocacy Services Staff
Breaking the Cycle of White Supremacy: Donte Curtis, Catch Your Dream Consulting
Honoring Voices & Experiences: Learning from experiences of those in long-term care settings affected by the pandemic: Cheryl Hennen and Paula Wieczorek, Office of the Ombudsman for Long-Term
Financial Exploitation Investigations: Adult Protective Services Tips and Tools to Complete Investigations: Colleen Jensen, Hennepin County Adult Protection

2:30pm-3:30pm

Breakout sessions

Policy: Reflections on 2022 and New Horizons for Elder Justice: Amanda Vickstrom and Sean Burke
Hoarding: A Collaborative Approach, MN Hoarding Task Force members
Financial Struggles or Financial Exploitation? Unpaid Assisted Living Bills As a Red Flag: St Louis County Multi-Disciplinary Team (MDT)
Build Connections, Be An Ally: Supporting LGBT Older Adults: Marsha Berry

3:45pm-4:30pm

Closing Plenary:

"Protecting Our Elders – As They Have Protected Us": Weaving Restorative Practices Throughout the Continuum of Care of Elder – Stephanie Autumn
---
Keynote Speaker: Candace Heisler, JD

Candace Heisler is an expert on addressing financial exploitation and other forms of elder abuse. Candace served as assistant district attorney for the City and County of San Francisco for over 25 years, where she headed the Domestic Violence, Charging, Misdemeanor, and Preliminary Hearing Units. She remains active in training various professionals to address elder abuse.
---
Plenary Speaker: Stephanie Autumn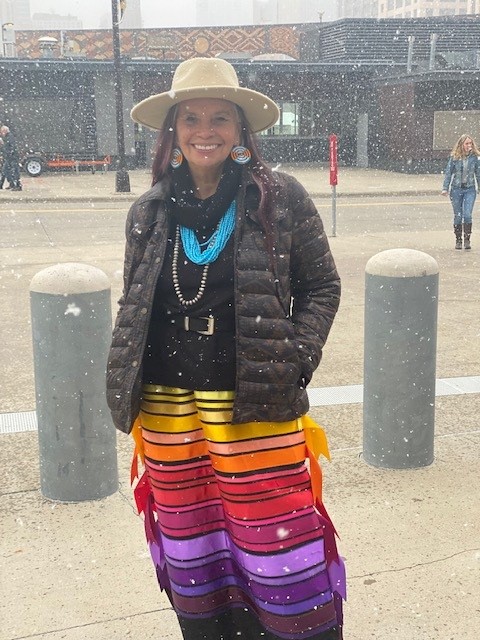 Ms. Stephanie Autumn (Hopi), brings extensive experience in developing, implementing, and evaluating programs in Indian country.  Ms. Autumn has 40 years of local, national, and international American Indian advocacy and policy work experience, and has presented at various Human Rights forums at the United Nations in Geneva, Switzerland and in New York. She has worked throughout the country on issues of American Indian adult and juvenile justice, substance abuse prevention, restorative justice, and tribal youth mentoring programs. Ms. Autumn served as the Executive Directive of the Minnesota Restorative Justice Campaign for five years and is a skilled Restorative Practices facilitator, trainer, and Circle Keeper.  Ms. Autumn's expertise includes developing culturally competent strategic planning tools and trainings for American Indian/Alaska Native tribes. She has directed national projects on American Indian juvenile domestic assault, restorative justice, pre-and post-release services for incarcerated AI youth and adults, tribal mentoring, and truancy. She serves as the project director of the Tribal Youth Resource Center at the Tribal Law and Policy Institute. Ms. Autumn has provided expertise/testimony for the MN & SD Departments of Corrections with regards to Traumatic Brain Injury and Trauma Informed Care needs/issues with incarcerated American Indian youth and adults. For the past twenty years Ms. Autumn has provided expertise to the MN Department of Education on disproportionality issues that impact American Indian adults, youth, and communities. Ms. Autumn is a mother, a grandmother, and is the founder of the American Indian Prison Project Working Group.
---
Sponsors
Sponsorships are still available. Please review our sponsorship opportunities letter for details available here.
Platinum

---
Gold

---
Silver





Corozzo Bookkeeping Service
---
Bronze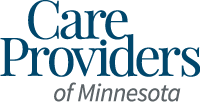 U.S. Bank 
---
Friend

---
Add your organization to this list! Sponsorship opportunities are available.
---
Lodging
A block of rooms is set aside at the Embassy Suites at a rate of $148/night. Reservations can be made by calling the hotel 763-560-2700 (reference group MEJ) or directly at this booking link. If the $148 rate is not shown, enter CESMEJ into the Group Rate box in the Special Rates button.