Keynote Speaker – Dr. Louise Aronson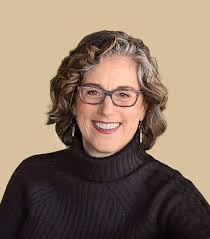 Louise Aronson, MD MFA, is a leading geriatrician, writer, educator, and professor of medicine at the University of California, San Francisco. The author of the New York Times bestseller Elderhood, she is a regular contributor to the New York Times and the New England Journal of Medicine among other publications. Recognition of Louise's work includes a MacDowell fellowship, four Pushcart nominations, the American Geriatrics Society Clinician-Teacher of the Year award, and a Gold Professorship for Humanism in Medicine. She lives in San Francisco.
CAAP/CARP 101
The Conservator Account Audit Program has been with the MN Judicial Branch since 2012. In this session, you will learn:
Some of the typical problems and common mistakes with Conservatorship accountings,
Common Issues
How to avoid them,
Helpful tips and tricks when it comes to working with MMC and your accountings,
Do's and Don'ts, and
Where to find resources.
Presenters: Max Mosser, CFE, CARP Supervisor, MN Judicial Branch; Laura Brendson, CFE, CAAP Supervisor, MN Judicial Branch
GUARDIANSHIP: A FALSE SENSE OF SAFETY IN AVOIDING MALTREATMENT?
Though we often think of guardianship as the ultimate protection against, and response to, maltreatment of vulnerable adults, the reality is that this could be a false sense of security. In fact, even well-intended decisions by a guardian to reduce risk or respond to problem behaviors can lead to another form of maltreatment*: that of overly protective measures that significantly reduce the person's sense of self and quality of life. Using real-life examples, this session will discuss the competing values of safety and happiness and how sometimes, engaging in measures to promote safety removes the voice and sense of purpose and life-satisfaction for the people we are serving. (*Maltreatment in this context is not the MN Vulnerable Adults Act definition of maltreatment.)
Presenters: Anita Raymond, LISW, CMC, Center for Excellence in Supported Decision Making, VOA MN; Kathleen Carlson, LSW, Center for Excellence in Supported Decision Making, VOA MN; Amanda Hudson, LSW, Center for Excellence in Supported Decision Making, VOA MN
Safe Care for Seniors: Creating a Culture of Safety, Dignity, and Respect in Aging Services
Safe Care for Seniors is a safety and quality improvement movement designed to prevent harm in the course of caregiving. Hear what has been learned to-date from the collective work of 450 Minnesota Aging Services providers to keep those they serve safe from harm and to provide care with respect and dignity always.
Presenters: Julie Apold, MA, LeadingAge Minnesota; Jodi Boyne, LeadingAge Minnesota
You are the Key: "Stand UP for Yourself and Each Other", Self-Advocacy Training for Residents Councils and People receiving Supports in nursing homes.
The breakout session will highlight the Self-Advocacy training that was developed in partnership with the Office of Ombudsman for Long Term Care and Moving Home Minnesota. The sections of the training that will be highlighted are: You are the key to Awareness of Maltreatment and Understanding Retaliation.
Presenter: Jane Brink, LSW, Office of the Ombudsman for Long Term Care
Federal Efforts to Combat Elder Financial Exploitation and Abuse
Understanding the U.S. Attorney's Office's role in preventing elder abuse and financial exploitation and identifying cases or allegations that should be reported to federal law.
Presenters: Michelle Jones, United States Attorney's Office; Pamela Marentette, United States Attorney's Office
Supportive and Alternative Decision Makers for Elders- What are they and what are they not?
Sometimes there are many and sometimes there are few but its always important to know what options are available for supporting and alternative decision makers and what their authority is or is not in working with and promoting our elders.
Presenter: Robert Rode, JD, Voigt, Rode, Boxeth & Coffin, LLC
Faith Communities: Responding to the Call
Faith Communities provide strong social supports and networks for many of the most vulnerable in our communities and have developed innovative strategies to remain engaged with their members in need. Many faith networks are directly engaged in service provision to older or vulnerable adults, and as such, are a critical community resource in identifying needs for safety and sharing messages of abuse prevention and nonviolence. This session will explore some of the innovative approaches and underlying philosophies shared by faith communities in preventing and responding to abuse, neglect and financial exploitation.
Presenters: Pastor Mari Strong, Chaplain, The Fountains at Hosanna Senior Living; Rabbi Lynn C. Liberman, BCC, Community Chaplain of Jewish Family Service of St Paul and Staff Chaplain, Legacy Health East Hospice; Facilitated by Marit Peterson, JD, Program Director, Minnesota Elder Justice Center
Criminal Justice Track
Providence Financial: A Case Study in Federal/State Collaboration
Presenters from the Minneapolis, FBI and Minnesota Commerce Fraud Bureau will review a recent investigation of a sophisticated investment fraud scheme that resulted in large financial losses to elderly victims across the US and overseas. This session will discuss how the cooperation of federal and state law enforcement agencies brought the investigation to a successful conclusion.
Presenters: Special Agent Jared F. Kary, CFE, ACAMS, IAFCI, Federal Bureau of Investigation, Minneapolis Division; Supervisory Special Agent Mark Stock, Minnesota Commerce Fraud Bureau
Law and Order: Investigations and Prosecuting Financial Exploitation of Vulnerable Adults (2-part session)
The first session led by Lt Murphy and Investigator Allen focuses on the investigation or elder/vulnerable adult financial exploitation crimes, particularly on obtaining financial and medical records, "following the money," and identifying key witnesses to help prove the necessary elements of FEVA, particularly when the victim is unable to tell their story or testify at trial.
The second session will be led by attorneys Crumb and Stennes, focusing on charging considerations and the prosecution of these crimes through trial and sentencing.
Presenters: Susan Crumb, Hennepin County Attorney's Office, Sarah Stennes, Hennepin County Attorney's office; Tracy Allen, Hennepin County Attorney's Office, Lieutenant Mike Murphy, Wayzata Police Department
Commerce Criminal and Civil Resources to Fight Financial Abuse and Exploitation
Commerce's Fraud Bureau Director will discuss the division's authority, resources and examples of their investigations. Commerce's Senior Financial Fraud Ombudsman will explain what Commerce's Civil Investigators are doing to combat fraud and exploitation of Older Minnesotans.
Presenters: Mike Marban, Commerce Fraud Bureau Director; Martin Fleishacker Senior Fraud Ombudsman, Minnesota Department of Commerce.
More breakout sessions to be announced…