Keynote Speaker – Dr. Louise Aronson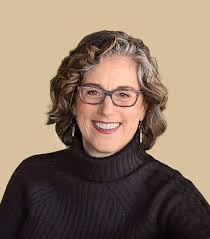 Louise Aronson, MD MFA, is a leading geriatrician, writer, educator, and professor of medicine at the University of California, San Francisco. The author of the New York Times bestseller Elderhood, she is a regular contributor to the New York Times and the New England Journal of Medicine among other publications. Recognition of Louise's work includes a MacDowell fellowship, four Pushcart nominations, the American Geriatrics Society Clinician-Teacher of the Year award, and a Gold Professorship for Humanism in Medicine. She lives in San Francisco.
Elder Abuse Fatality Review Teams: Purpose, Impact and Sustainability
This presentation will focus on the history of elder abuse fatality review teams including their purpose, impact and sustainability. The objectives of the presentation are for participants to: 1) define the purpose of elder abuse fatality reviews and the core membership, 2) describe the 4 main components of elder abuse fatality review teams that strengthen community responses to elder abuse, 3) describe the impact that elder abuse fatality review teams have on members, member organizations and the community and 4) describe ways in which elder abuse fatality review teams can be developed and sustained. The most recent data from a national study of elder abuse fatality review teams will be used to supplement these objectives.
Presenter:  Jason Burnett, PHD, Associate Professor, McGovern Medical School at UTHealth; Co-Director of the Texas Elder Abuse and Mistreatment Institute
Federal Efforts to Combat Elder Financial Exploitation and Abuse
Understanding the U.S. Attorney's Office's role in preventing elder abuse and financial exploitation and identifying cases or allegations that should be reported to federal law.
Presenter: Michelle Jones, United States Attorney's Office
Law and Order: Investigations and Prosecuting Financial Exploitation of Vulnerable Adults (2-part session)
The first part led by Lt Murphy and Investigator Allen focuses on the investigation or elder/vulnerable adult financial exploitation crimes, particularly on obtaining financial and medical records, "following the money," and identifying key witnesses to help prove the necessary elements of FEVA, particularly when the victim is unable to tell their story or testify at trial.
The second part will be led by attorneys Crumb and Stennes, focusing on charging considerations and the prosecution of these crimes through trial and sentencing.
Presenters: Susan Crumb, Hennepin County Attorney's Office, Sarah Stennes, Hennepin County Attorney's office; Tracy Allen, Hennepin County Attorney's Office, Lieutenant Mike Murphy, Wayzata Police Department