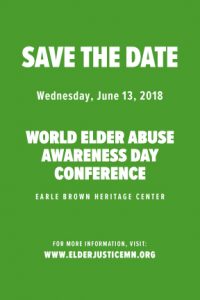 The 2018 Minnesota World Elder Abuse Awareness Day Conference will be held Weds June 13 at Earle Brown Heritage Center. We welcome Dr. Donald Warne, MD, MPH from the American Indian Public Health Resource Center at NDSU as this years keynote.
Sponsorship opportunities are now available!
More information coming soon!